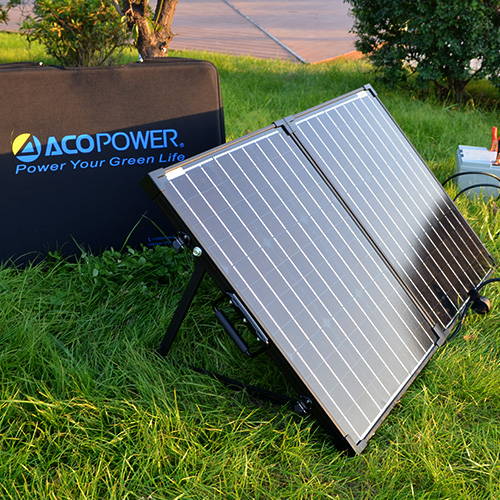 ACOPOWER 100W Foldable Solar Panel with ProteusX 20A waterproof Charge Controller
ProteusX 20A waterproof Charge Controller
Easy Set-up: pre-installed stand allows for easy and quick set-up. MC4 connectors or Anderson plug allow easy installation to RV / camper / trailer battery unit. For pre-wired RV or camper, please contact ACOPOWER for adapters – Furrion and SAE Zamp solar
ACOPOWER 80W Portable Solar Kit , Foldable Suitcase with 10A LCD Charge Controller
10A LCD charge controller
Efficiency: monocrystalline cells from SUNPOWER the highest conversion efficiency module provider in the world, which increases conversion efficiency up to 23.5%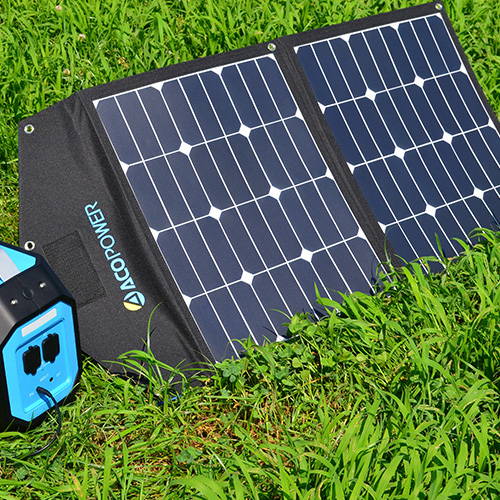 High quality, efficient and portable! Perfect for our popup trailer and lithium ion solar "generator"
I looked at several different options for portable solar panels to use with our popup trailer (12v deep cycle) and lithium ion solar generator before settling on this ACOPOWER 12V 70W Foldable Solar Panel Kit. This kit is built with high quality materials compared to others I looked at - i.e. Dokio's 100W folding panels seem fragile, the fabric "carrying case" flimsy in comparison, the connecting cables were incredibly thin and I'd need to add MC4 connectors (may as well rewire), and like some other 50W folding or flexible panels I tried, the panel output dropped to almost nothing when only a tiny 2" area was covered.
Ok. I had to get a replacement because I was sent what looked like a used panel. I called the manufacturer and they sent me out a new one without any issues. I explained that I needed asap and they actually sent out the replacement prior to me sending the defective unit back. Once I received the new panel. Voltage was spot on. This panel is easy to use and TSA will allow it through the airport carryon.